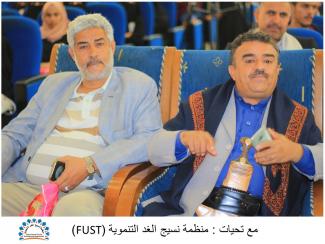 Event Components:
Rabies Statics Overview
National Rabies Control Strategy Workshop:
For the second year respectively, under the patronage of MoPHP , MoAI, and Secretariat of the Capital, and in coordination with GARC, FUST and its partner organized the Celebration of World Rabies Day on 28th September 2019  at the Faculty of Medicine & Health Sciences - Sana'a University with approximately 250 participants.
The Event was under the slogan "Awareness and Mobilization for Rabies Elimination" and was attended by a number of country leaders, concerned authorities and civil society organizations, including:
Ministry Of Agriculture:
-      Deputy Minister of Agriculture and Irrigation Dr. Majid Al-Mutawakkil.
-      Dr. Mohamed Shujauddin General Director of Animal Health & Veterinary Quarantine.
-      Dr. Rashid Al Morshedy.
Secretariat of The Capital:
-      Eng. Ayed Al-Shamiri, Undersecretary of Municipalities and Environment
-      Mr. Hamoud Al-Naqib, Undersecretary of Social Affairs and Labor.
-      Eng. Alsallal Al Shamiri Undersecretary Assistant
-      In addition to many general managers and local authority leaders.
Ministry of Public Health and Population:
-      Dr. Sami Al-Haidari - Representative of the MoPHP.
-      Dr. Ahmed Al Ward Director of the National Program against rabies.
In addition to members of the Independent Yemen Youth Government and members of Tamdeen Youth Foundation and YDN.
The event included speeches for guests of honor and officials & specialists from the concerned authorities, a reportage about rabies human cases in Yemen, as well as videos of human cases with dog bites, and life-saving and first aid methods. At the end of the event, the audience was allowed to participate in short interventions.
The event concluded with important recommendations:
1.     The need to provide emergency and urgent vaccines and address the mechanisms that cause the lack of them recently.
2.     The need to complete the necessary steps to activate the Global Project activities in Yemen, as SARE assessment, which represents the only way to include Yemen in the Global Project (ZERO BY 30).
Event images