Announcing The One Health Challenge Winners
Last year we held a competition for medical and veterinary students living in the Philippines.
One Health is a worldwide strategy built on the interconnectedness of human and animal wellbeing. It calls on different sectors to work together towards a common goal.
The One Health Challenge aimed to stimulate collaboration between the human and animal health sectors in rabies education, prevention and control.
The brief was to form an inter-sectoral team and design and conduct a community-based rabies prevention activity.
Today, we are delighted to announce the three winning entries. Please join us in congratulating them and celebrating their efforts and success.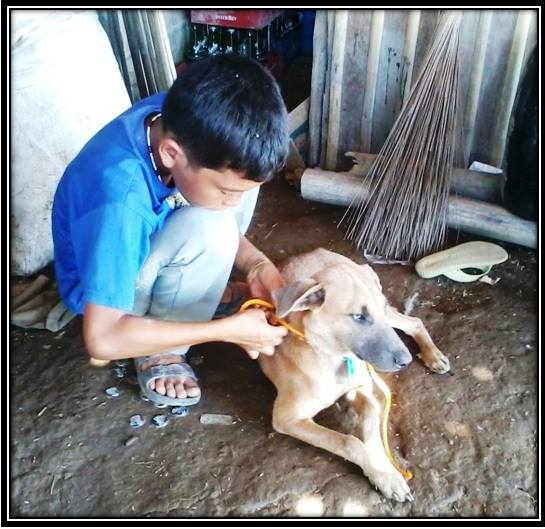 Michael Angelo Filoteo, is studying to be a doctor at Ateneo de Zamboanga University. His team included Mr. Joefry S. Guillermo, Mrs Avelia Asuncion, Hon Rosalie Jawaril, Dr. Michael Van L. Site.
This team took a particularly comprehensive approach including
·       health education to both adults and school children;
·       establishing local ordinances to support national anti-rabies legislation;
·       making sure the vaccination team received pre-exposure prophylaxis for their protection;
·       encouraging local people to register their dogs and providing free dog collars; and, vaccinating 72.5% of the local dog population.
The legal component follows the suggestion of the World Health Organization that national policies are enforced in local communities.
You can read more about this entry on their Facebook page here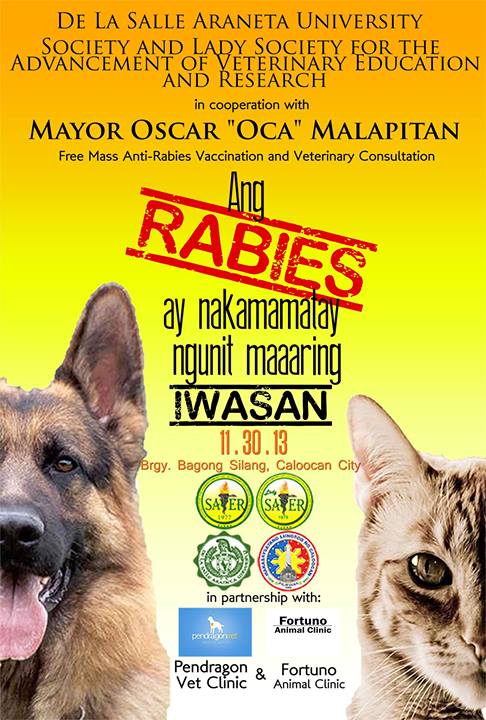 Alyana Zen Rodriguez, a student at Dela Salle Araneta University, led and organized a team that included Dr. Theodoro Rosales, Dr. Thea Gladys Salvador, and Dr. Christopher Ian Fortuno and Ms. Mirachael Basco.
Together they coordinated with the local government to secure vaccines and then worked to deliver them to 875 local cats and dogs.
A fantastic achievement - this protects both the animals and the people living around them by preventing transmission of the fatal virus.
You can read more about this entry on their tumblr page here and their Facebook page here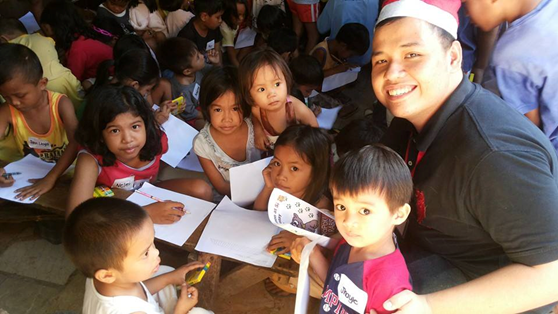 Enrique Manalang, is studying medicine at the University of the Philippines. His team included Anthony Geronimo Cordero, Ceferino A. Lustre II, Jose Paolo Albaño, and Ramius Agustin Miguel Dizon.
Their project was called Wapak Rabis – literally 'Slap Rabies' – and focused on providing accurate public information about the disease including
·       essential facts of transmission;
·       first aid care of wounds;
·       the location of health centers capable of providing post-exposure prophylaxis; and,
·       the value of responsible pet ownership and proactive healthcare plans.
Children took part in story telling and draw and share activities and went home with coloring books. Adults took part in interactive discussions to drawing on the collective experience of the audience to dispel myths and reinforce facts.
You can read more about this entry on their webpage here
Overall, we were delighted by the quality of the entries and by their respective achievements.
We look forward to presenting them with their prizes on Friday March 28 at The University of the Philippines.
In the meantime, please visit their websites and Facebook pages and like and share the work they have done... We hope it will inspire you and others. Together we can beat rabies.