Rabies Healthcare Certificate
Are you a human health professional that treats animal bite victims or rabies exposures?
The RHC course provides you with the latest WHO guidelines on rabies in an easily understandable way, including tables with the updated WHO-recommended vaccination regimens.
Overview
The Rabies Healthcare Certificate (RHC) is a profession-specific course that has been developed to provide human health professionals with the latest World Health Organization (WHO) guidelines pertaining to all aspects related to rabies vaccination protocols, treatment and diagnosis in human patients. The course can either act as a refresher course to update relevant professionals on the latest information and techniques, or it can serve as an introductory course where appropriate.
Core themes of the RHC coursework

How do you prevent rabies in humans?
Rabies pre-exposure prophylaxis (PrEP) for humans
What to do when a potentially exposed individual presents at a healthcare facility
Special considerations for rabies post-exposure prophylaxis (PEP) in humans
Clinical presentation and management of rabies in humans
Laboratory confirmation of a human rabies case
Global Reach of the RHC
See how many RHC graduates there are in your country by clicking on the map below! These maps are updated every month, so follow your country's progress over time.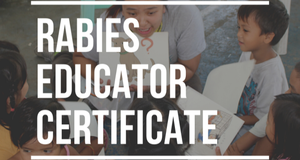 Interested in becoming a certified rabies educator?
Learn about rabies and empower yourself to provide life-saving information to others. The Rabies Educator Certificate is the foundational course that must be completed to undertake any other course.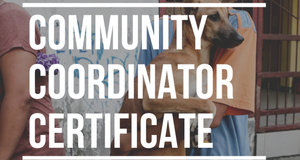 Community Coordinator for Rabies Certificate (CCC)
The Community Coordinator for rabies Certificate (CCC) course has been designed to be an informative course for REC graduates, enabling interested people to become actively involved in the protection of their community against rabies.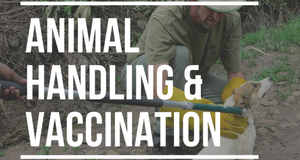 Animal Handling and Vaccination Certificate (AVC)
The Animal Handling and Vaccination Certificate (AVC) is a profession-specific course that teaches participants about assessing animal behaviour and the safe and humane handling and vaccination of dogs.