Rabies Awareness Month in the Philippines
Forewarned is forearmed, as they say, and this is particularly true in the case of rabies. To this aim, the Philippines government dedicate March as Rabies Awareness Month.
This year GARC took part in a series of  activities that reached out to the public and professional community and engaged them in discussion about the disease.
The Philippines Information Agency held a press conference on March 10. Our friends and colleagues Dr. Rodolfo J. Ragadi from the Provincial Health Office and Provincial Veterinarian Dr. Loida M. Valenzuela joined GARC field veterinarian Dianne Licuan as resource speakers. Following a discussion about rabies, responsible pet ownership, and prevention, the local representatives from television, radio, print, and online had the opportunity to ask questions and seek clarifications.
Radio is an effective way at reaching mass audiences and in Ilocos Norte we were delighted to work with both Bombo Radyo and Radyo ng Banyan.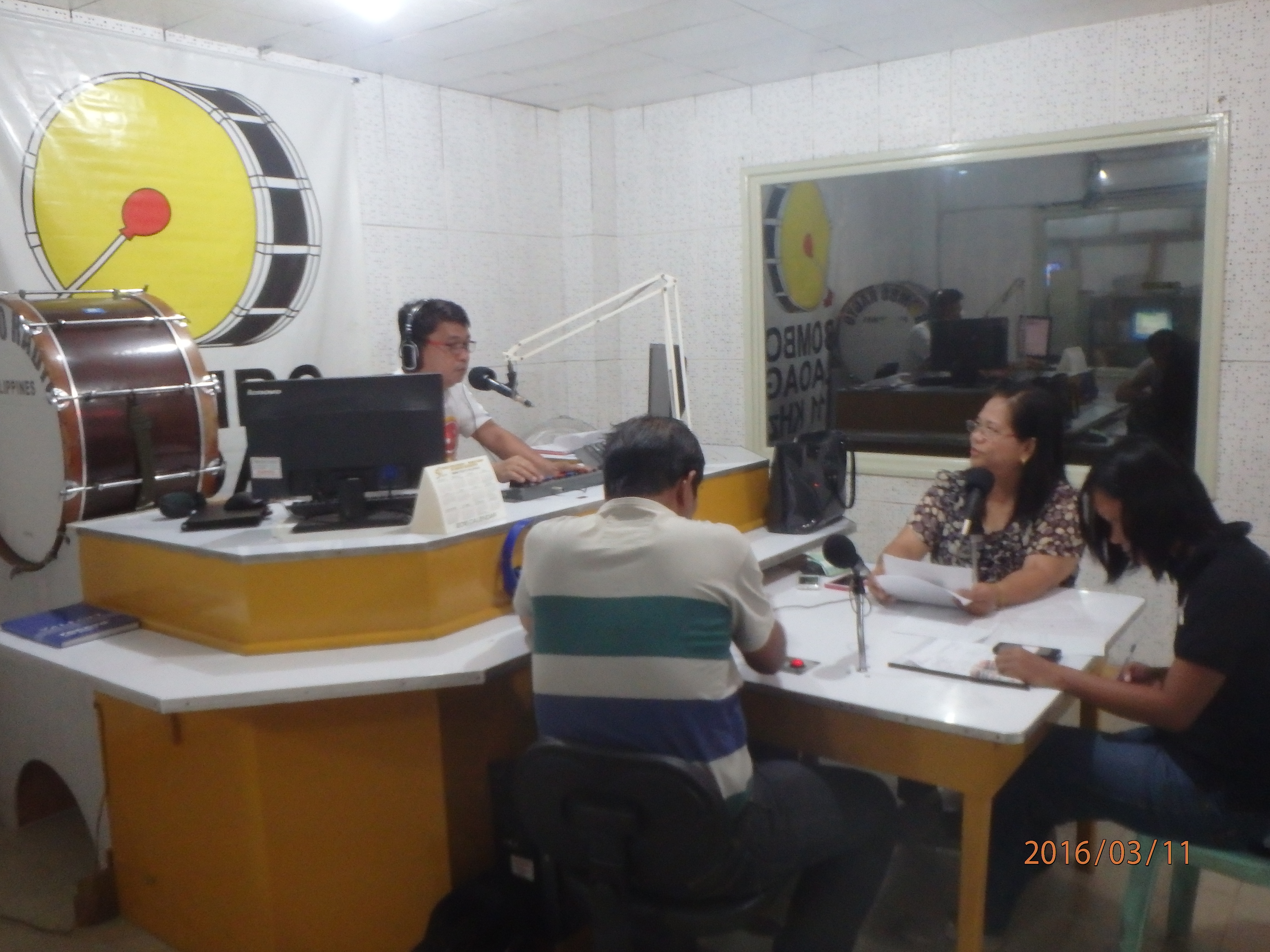 Again, Dr. Ragadi and Dr. Valenzuela joined us on Bombo Radyo to discuss rabies, responsible pet ownership, and prevention. And, in a separate weekly broadcast on the station, our field veterinarian, Dianne Licuan, had a weekly 30 minute slot on Friday mornings. Listeners had the chance to win prizes by correctly answering questions based on the previous week's broadcast (to encourage people to tune in week after week).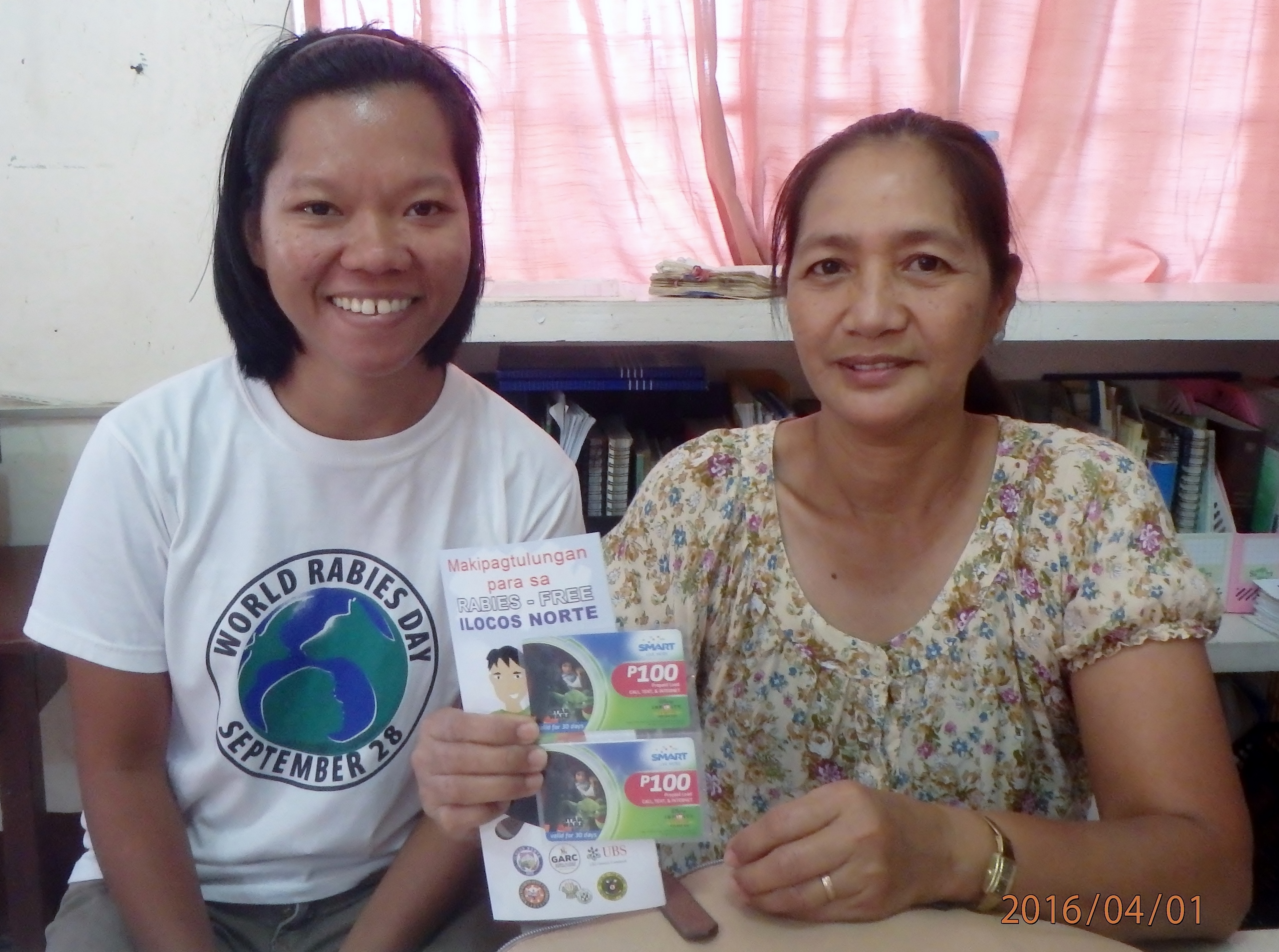 Here you can see Mrs. Marieta Rivera, an avid listener of Bambo Radyo, with her prize of telephone load card of P200.00. She correctly answered the question: What are the necessary steps in animal bite management? (First to wash the wound with soap and running water for 15 minutes, apply wound disinfectant and bring immediately to the nearest animal bite treatment center/animal bite center.)
Meanwhile, Radyo ng Banyan broadcast a rabies question every day. Again, listeners sent SMS messages with the correct answer for a chance to win prizes donated by GARC and INMS (Ilocos Norte Medical Society).
Having media time is a fantastic boost but the disease also needs year round advocates with a sound knowledge of the disease. The Rabies Educator Certificate delivers this knowledge and our staff joined participants at the Ilocos Norte Medical Society convention on 12 March to tell them about the course. Doctors have an important role in moving towards rabies elimination and the team were delighted that those at the conference showed a real interest learning more.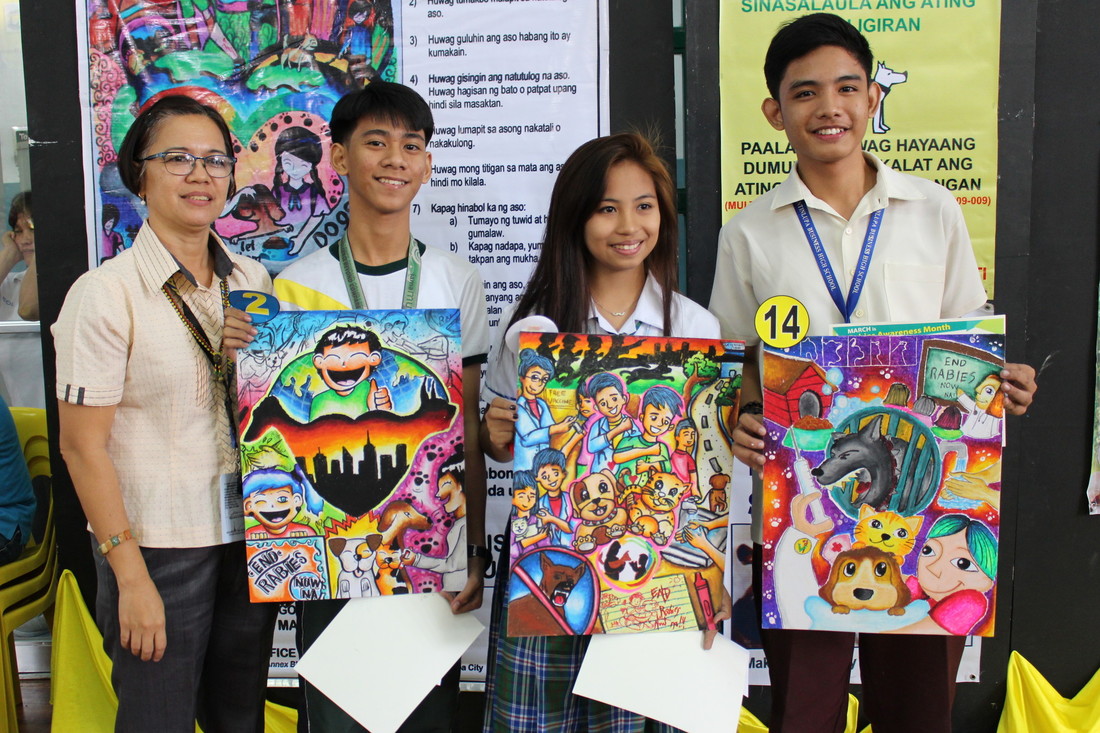 In Muntinlupa, a city in Metro Manila, some talented high school students used their artistic skills to create awareness posters. Congratulations goes to Mark Ian G. Papa (of Muntinlupa Business High School), and Abigail Bernabe and Axel Helmsky B. Buen (both Muntinlupa Science High School) for coming 1st, 2nd and 3rd respectively. And well done to everyone who took part – choosing the winning entries was difficult!
And finally to Sorsogon, where the Sorsogon Community Based Theatre Group performed a new musical production Tandok? Tandok means 'faith healer' and addressed the common practice of taking bite victims to traditional healers rather than medical centres. Performed in Tagalog, the local language, the play was a hit with everyone in the audience of 300 people - old and young.
The play was written by Bicol Univeristy's Prof. Julio Mendoza and directed by Dan Razo of the SCBTG. It will be shown in different municipalities of Sorsogon during festivals, including this year's Gujuban Festival.
Rabies is scary and that can be a problem: Sometimes fear of the disease means people shy away from knowing more. But rabies is preventable and forewarned is forearmed. Rabies Awareness Month is a fantastic vehicle for making sure live saving messages are accessible and engaging. 
Submitted by Liz Davidson, World Rabies Day Coordinator, GARC