When Teachers Become Students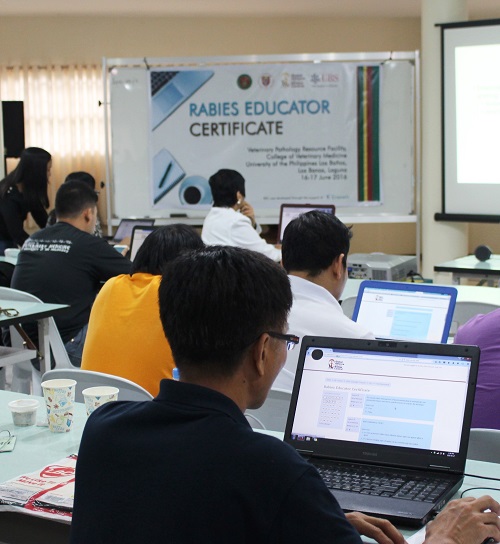 The saying "what goes around comes around" proved to be true for 17 veterinary professors and staff from the University of the Philippines Los Baños College of Veterinary Medicine (UPLB-CVM) who passed the Rabies Educator Certificate (REC) in June 2016.

It was the teachers' turn to be the students for the two-day REC Training of Trainers and suffice to say, they enjoyed every minute of it. What was supposed to be a simple presentation after the discussion of the modules turned out to be a showcase of the participants' creativity, resourcefulness, and acting skills as they role-played each case scenario. It was also refreshing to hear their perspective as this was the first time that the REC was conducted for academic staff.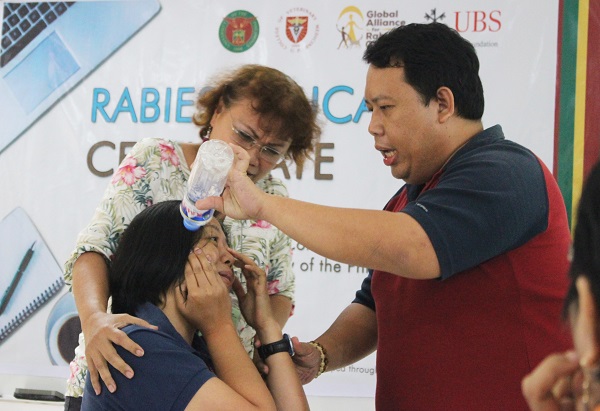 The training essentially aimed to introduce REC to the faculty and guide them on how to facilitate the REC for their students. Following this, the UPLB-CVM faculty intends to include the REC in the curriculum of the veterinary medicine students next semester. Following that, the veterinary students are expected to conduct a rabies IEC activity for the community after passing the REC.
Contributed by Dane Medina, Communications officer for the GARC Philippines office