WSAVA's One Health award recognizes rabies control efforts
The World Small Animal Veterinary Association (WSAVA) has awarded their 2016 Global One Health Award to Dr Luke Gamble, founder of charities Worldwide Veterinary Service and Mission Rabies.
The WSAVA Global One Health Award is presented by the WSAVA's One Health Committee (OHC) to an individual who has promoted an aspect of One Health relevant to small companion animals. Previous recipients include Dr Nalinika Obeyesekere, CEO of Blue Paw Trust, for her work to improve standards of veterinary care in Sri Lanka, and Prof Lucille Blumberg of the National Institute of Communicable Disease in South Africa who led the country's response team to the ebola outbreak in West Africa. Interestingly, all three of these maintain a strong interest in rabies control alongside their other work.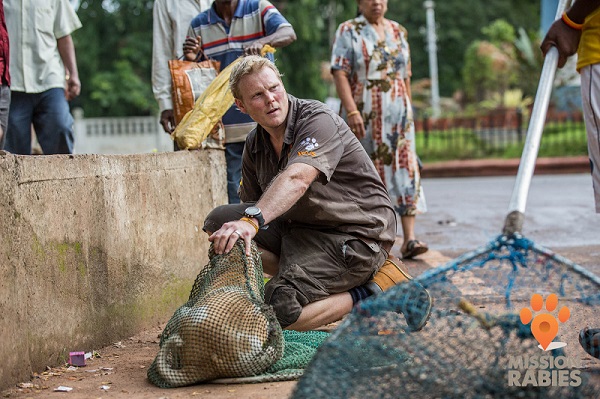 Professor Michael Day, Chair of the WSAVA OHC, said: "The current most significant example of the importance of a One Health approach to disease control relates to the global fight against canine rabies - a disease that continues to cause an estimated minimum 59,000 human deaths each year.  Luke is a world leader in this global fight. Mission Rabies runs mass vaccination campaigns and provides public education in Asia and Africa, having now vaccinated almost 400,000 dogs, spoken to over 500,000 schoolchildren and successfully controlled rabies in selected target areas."
Dr Gamble will receive his Award at the 2016 WSAVA World Congress, 27-30 September in Cartagena, Colombia, where he will also give a lecture on his work, entitled 'One Mission'. "It's a huge honour to receive this Award and I accept it on behalf of an amazing team - without whom - the projects would be impossible. It's an utter privilege to be a part of the veterinary profession and fighting diseases like rabies is an incredible opportunity to champion both animals and people – something we can all identify with", he said.
Adapted from the WSAVA press release by Louise Taylor, GARC newsletter co-editor and Scientific Director.