GARC Data Logger (GDL)
Rabies vaccination data is essential for determining vaccination coverage and monitoring where interventions have been initiated to ensure that high-risk areas are targeted strategically. Recently, a variety of mobile phone applications and eHealth tools have been developed to facilitate the monitoring of mass vaccination campaigns. One such tool is the GARC Data Logger (GDL). This is a custom-developed, easy-to-use device that does not require mobile data to function as it relies solely on GPS triangulation. This means that the GDL is not only extremely accurate, but can also be used anywhere, including in extremely remote and rural areas. The GDL was designed to address many of the shortcomings associated with data collection using a mobile phone app. 
Benefits over mobile phone data collection
Speed and ease-of-use
Typically, mass vaccination campaigns are very busy and sometimes chaotic, with hundreds of dogs needing to be vaccinated and the data logged each day. GARC developed the GDL to improve this process. It is easy to use and relatively simple, opting for speed rather than detailed data collection. Collecting all the essential vaccination data using a GDL takes the user less than 5 seconds and can be done by the vaccinators themselves. This means that there is no need for an additional staff member (at extra cost) to log the data.
"This is the best data collection tool that has ever been used by LSPCA" - Edson Chiweta, Rabies Program Coordinator, LSPCA Malawi
Ideal for remote locations - no running costs
As the GDL does not rely on mobile data, there are no running costs associated with its use. For versatility, the GDL has been designed to be used in the field with no electricity or mobile networks for up to one week, based on its lengthy battery life and capacity to store up to 500 vaccination records before requiring data download onto a computer. In addition, the device can be charged via a USB cable, facilitating charging from a car charger, mobile phone charger, wall plug or even charging from a laptop.
Durability and perceived value
Mobile phones screens are fragile and are often cracked or broken. Furthermore, they are often difficult to read in full sunlight. These challenges are overcome by the fact that the GDL devices have no screen – making them extremely durable. Furthermore, the devices can be easily waterproofed and dustproofed by placing them into a sealable plastic bag.
Mobile phones are also expensive and have a value beyond data collection. There is a risk of theft and personal use of phones, instead of keeping them for the vaccination campaign. The GDL device has no perceived value to thieves as it was developed only for data collection purposes. 
Data analysis
Data output compatibility
The data collected through the GDL is stored directly on the device itself (as opposed to a website or server), ensuring total data privacy and control. The end-user can download the data from each device whenever convenient in either a Microsoft Excel or .csv format, making it compatible with most data analysis programs.
Compatibility with the Rabies Epidemiological Bulletin (REB)
Many resource-limited countries do not have readily available access to geographical plotting programs or do not have the skills required to fully utilize the programs. To overcome these barriers, and to facilitate the data analysis aspects of the GDL device, GARC has developed a complementary GDL component on the REB. This component enables automatic easy upload of the vaccination data onto the REB without any editing, and it can subsequently be analyzed and automatically plotted on maps and other visuals within minutes.
"We no longer need a data analyst to prepare information for reporting or for organizational use in monitoring and evaluation." - Lieza Swennen, Executive Director, LSPCA Malawi
Versatility
Although the GDL has been designed primarily to capture rabies mass vaccination data, each of the buttons on the GDL device can be completely customized. This means that the GDL can be used for any other purpose, including post-vaccination surveys, in clinics, dog (or human) population surveys or even for other diseases. The buttons can easily be changed using the GDL software, and GARC can work with your team to develop customized decals for the devices.
Contact us for more information, pricing, training videos and protocols, and the latest GDL software. 
Looking for something else?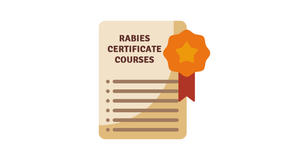 Get certified
Become a certified educator to help spread the word and educate others about this disease. By completing the GARC Education Platform courses, you can rest assured that you have the knowledge to make a difference.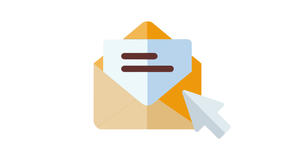 Stay informed
Sign up to our newsletter to get the latest information and see what is happening around the world. You can even contribute articles about rabies activities that you know of!
World Rabies Day
You can raise awareness by hosting or participating in a World Rabies Day event. Tell the world about what you are doing to celebrate World Rabies Day!