2018 World Rabies Day Awards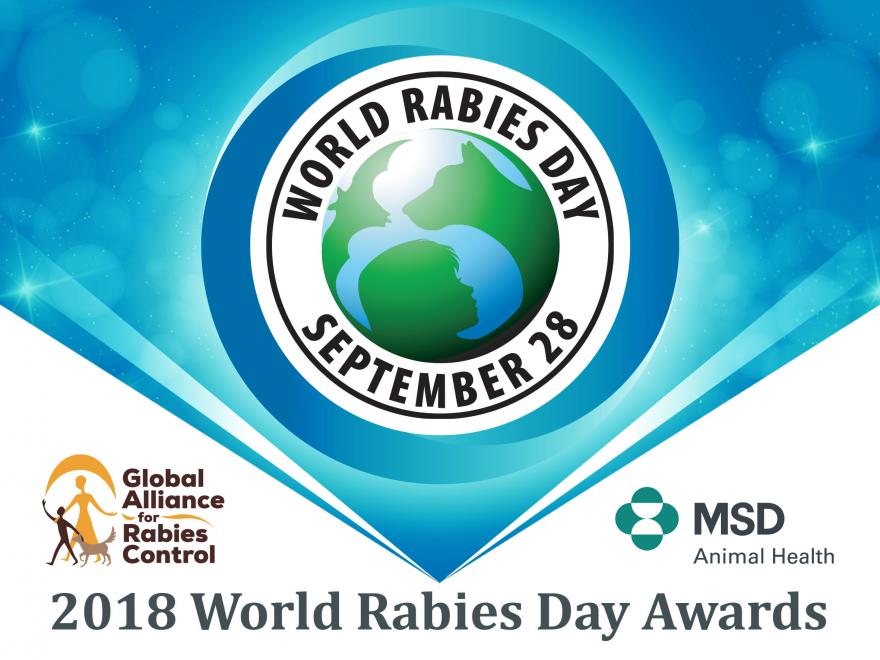 Help us to recognise the individuals and organisations who work tirelessly to prevent rabies in your community – nominate them for a World Rabies Day Award.
The World Rabies Day Awards, now in their third year, aim to highlight the work done by dedicated individuals and organisations to end rabies in their communities.
The Awards are your opportunity to raise global awareness of rabies champions in your communities, which could lead to international and national support for their work.
Sign up to our newsletter or follow us on Facebook or Twitter for updates on the launch of the World Rabies Day Award 2018 nominations. 
You can view the 2017 shortlist and Award recipients here.  
The World Rabies Day Awards are brought to you by MSD Animal Health and the Global Alliance for Rabies Control.