Are you a Community Rabies Champion? Share your story with the world!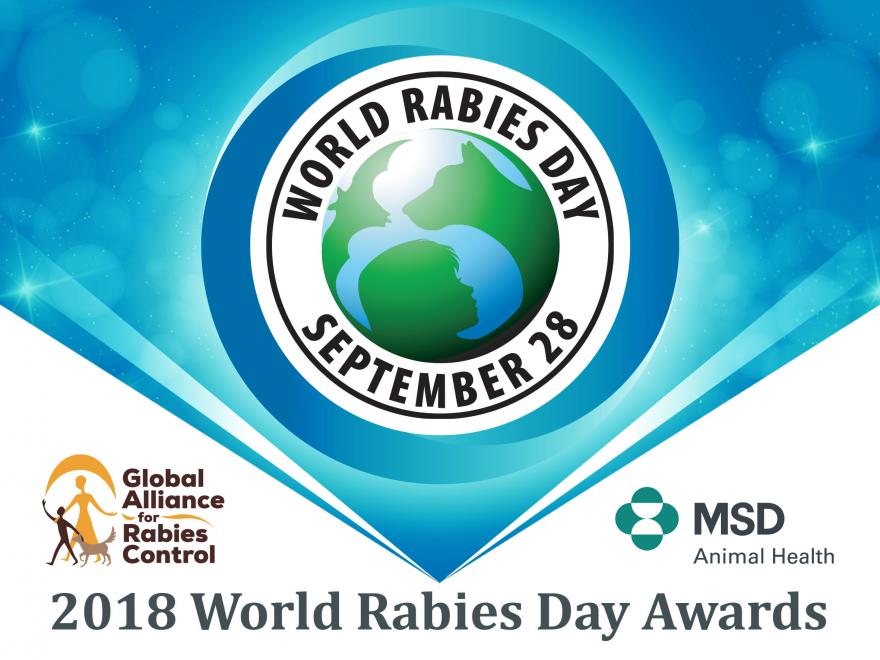 Are you a LOCAL ORGANISATION, GOVERNMENT, INDIVIDUAL or STUDENT/STUDENT GROUP working to prevent rabies in your community?
The annual World Rabies Day Awards recognize Community Rabies Champions from across the world. This year there are even more opportunities to share the stories of people and organisations to prevent rabies in their communities.
Award nominations are now closed. The shortlisted entries will be announced on World Rabies Day, September 28th, and the Awards will be announced on One Health Day, November 3rd.
Some of the benefits of sending in a nomination for a World Rabies Day Award
Promote your work to a much wider audience across the world and gain recognition and potentially support for your efforts
Help your work to be viewed by international organisations
An award of USD 1,200 or equivalent in kind
A plaque and certificate for awardees
Certificates for all shortlisted nominees
All nominees will get a downloadable certificate of nomination on request
Award categories
The Award categories have been expanded to better showcase the tremendous range of work and people who care about ending this disease. 
Global categories:
Individuals from all sectors
Students/student groups
We'd particularly like to hear about people who are living and working in the community where they are raising awareness about the disease.  
Regional categories: 
(PARACON – sub-Saharan Africa, ARACON - Asia, MERACON – Middle East, Eastern Europe, Central Asia and North Africa, Americas)
NGOs and governments that have built sustainable community programmes with a focus on rabies prevention
The focus is on local NGOs and governments, especially where you can show how the program is having an impact on rabies in the community. 
If you aren't a champion, maybe you know someone who is? Or an organization that has worked tirelessly to end this awful disease where you live or work? Share your appreciation for their work by sending in a nomination for the World Rabies Day Awards 2018.
We recognise the amazing work done by international and national NGOs, academics and the vaccine sector towards eliminating rabies. However, as the Awards provide a chance for smaller, relatively unknown local champions to share their stories with the rest of the rabies prevention world, this is a great chance to send in a nomination for local partners and other stakeholders.
You can view the 2017 shortlist and Award recipients here.  
The World Rabies Day Awards are brought to you by MSD Animal Health and the Global Alliance for Rabies Control.