2017 World Rabies Day Awards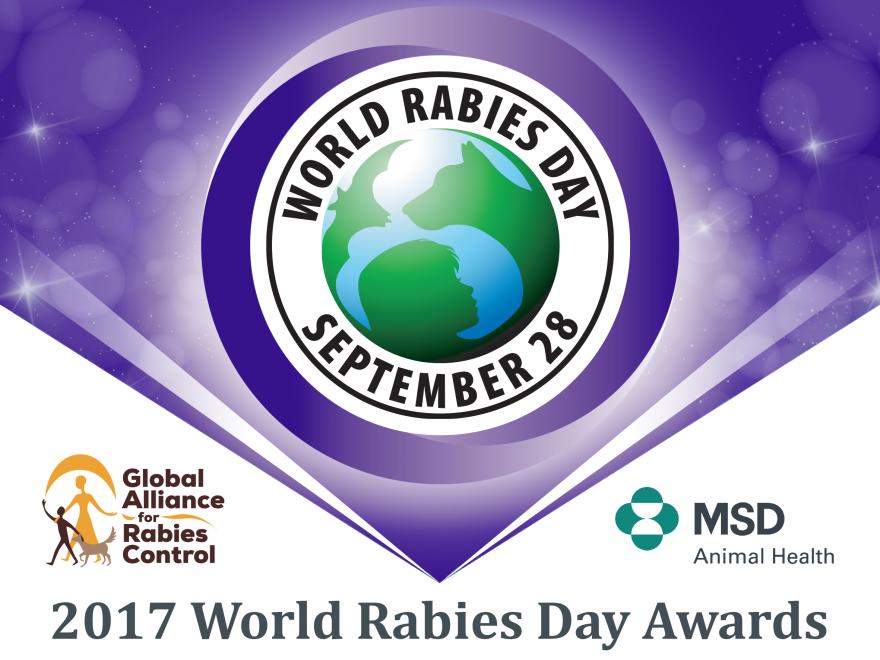 Help us to recognise the individuals and organisations who work tirelessly to prevent rabies in your community – nominate them for a World Rabies Day Award.
The World Rabies Day Awards, now in their second year, aim to highlight the work done by dedicated individuals and organisations to end rabies in their communities.
The Awards are your opportunity to raise global awareness of rabies champions in your communities, which could lead to international and national support for their work.
Working in rabies advocacy may be very challenging, specially when we try to get attention from government officers, and funding organizations to the sufferings of people afflicted by rabies in remote and poor places, such as in the Amazon Basin. This award will help me and the other winners to be heard more.

- Dr Sergio Recuenco-Cabrera, Individual Category – Americas 2016 Award recipient
Two awards will be given in each region - Asia, Africa and the Middle East, Europe and the Americas, with an increased focus on community-based initiatives. Each award consists of US$ 1,200 or resources of equal value, an award plaque and a certificate. This year we are also introducing certificates of recognition for shortlisted entries.
​​​​​We will certainly use this award to further our work on rabies awareness and elimination programs in Liberia. We are more determined to collectively work with the communities, other groups, community leaders, government agencies and other stakeholders to robustly tackle this neglected and dreadful disease- rabies in our country.

- Morris Darbo, Liberia Animal Welfare & Conservation Society, Organisation Category - Africa 2016 Award recipient
The deadline for nominations is September 12, 2017.
The World Rabies Day Awards are brought to you by MSD Animal Health and the Global Alliance for Rabies Control.
Award criteria

At the time of nomination, individuals/organisations must be contributing actively to the field of rabies prevention/control, demonstrating impact in their region.
Individuals/organisations will be chosen for the impact of their work at the local community level.        
Historical projects may be used as part of a broader nomination, but cannot be used as the sole reason for nomination.    
Individuals/organisations need to be resident/based in their nominated region    
Individuals/organisations may nominate themselves for an award 
Nominations in the individual category may be from the government, private or NGO/charity sector  
Past and current staff of organisers and judging panel are ineligible for the awards
Nominations in the organisation category will only be accepted from NGOs/charities registered in the country where their community work is based  
If government employees are individual award recipients, the cash award will be replaced by a non-monetary contribution of equal value to their rabies awareness programme. This can include the design and printing costs for awareness materials such as posters or leaflets, a public service announcement in mass media, conference registration/attendance or similar activities.  Vaccines and equipment will not be considered.    
Nominations are strongly preferred in English, but other languages will be considered where possible   
Nominations must be completed online.