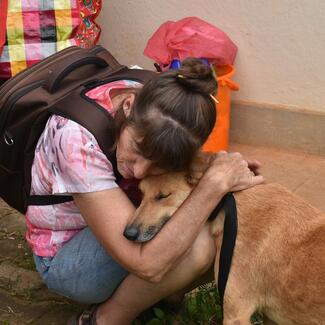 Uganda Animal Welfare Coalition is holding a two-day event in Kapchorwa Uganda, Eastern Region, in cooperation with district leaders and the Uganda Veterinary Association.
On September 27th, we will be in schools teaching primary and secondary school children about rabies awareness, prevention, and animal welfare. In the evening we will be in the studio of Elgon Radio Kapchorwa for a two hour talk show answering questions and dispelling false beliefs about the disease. 
On World Rabies Day, we will be providing free rabies vaccinations in two locations within the district & sterilization procedures throughout the day. 
UAWC is an education and animal welfare initiative of Way to Grace