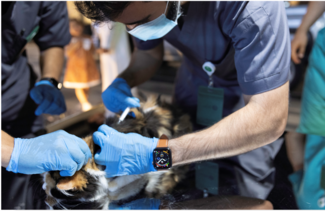 WEQAA Center held a vaccination campaign against animal diseases, especaily Rabies. WEQAA aimes to vaccinate animal and reduce the spread of disease. 
The campaign took place in Shorofat Alnada, Riyadh, Saudi Arabia. 
It is worth to mention that the center's mission is to organize, implement and follow up the prevention and control of animal diseases efficiently and proactively. Also, the ecellence in protecting animals from pests and diseases to contribute in enhancing food security and developing the agricultural sector.
Event images