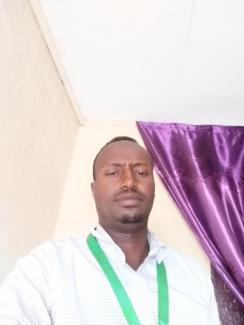 Dr Osman has encouraged the government with the preparation of national rabies control strategy, and promotion of World Rabies Day, surveillance and reporting and adherence to regional & global organizations mandated to rabies control. He raised the profile of rabies in the country, bringing together veterinary training institutions, public and private veterinarians, & mass media, to generate information about the challenges and solutions of rabies control in the country.
He has held rabies awareness campaigns in schools, through lectures, posters, and presentations. He ran the first ever World Rabies Day in Somaliland through the national Radio of Hargeisa. The event was a live q&a session which reached most regions of the country. 
He has also assisted several dog bite victims on the right procedures of post exposure prophylaxis.
(Extract from nomination)