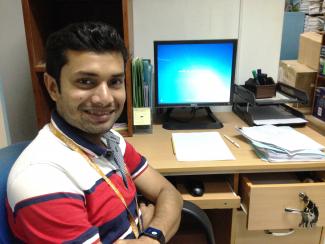 Dr Ghosh has conducted mass dog vaccinations in many areas of of Bangladesh. Besides this, he conducted a school-based rabies awareness program in Dhaka in 2015 and conducted training for veterinarians in 2018. Three projects in which he has been involved:
Awareness of rabies and assessing the health-seeking behavior of dog bite victim in Satkhira district of Bangladesh - gathered baseline data that helped the policymaker to plan the rabies control program
Implementing mass dog vaccination in Bangladesh - approximately 400,000 dog has been vaccinated against rabies.
Dog ownership promotion in Tongi Municipality of Bangladesh -  increase in people's awareness regarding the importance of dog ownership and hence reducing the dog bites in the area.
View 2019 World Rabies Day event