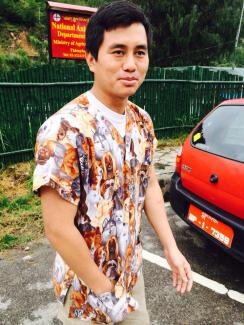 Dr Phuentshok has traveled across the country talking to communities, students, mothers, teachers and field colleges about rabies - its prevention; how to avoid dog bites; response to dog bites etc. He has been involved in sterilization and vaccination of dogs and cats throughout the country as a surgeon initially with the National Dog Population and Management Project and since 2017 by co-leading the project after joining the National Centre for Animal Health, where the project is housed.

Dr Phuentshok has been part of the development of the National Rabies Prevention and Control Plan,  Step-wise approach to rabies elimination strategy draft, and Knowledge, Attitude, Practices surveys on rabies for policy recommendations focused on advocacy.
He has led numerous responses to rabies outbreaks, and has coordinated WRD in Bhutan for the last 3 years. 
(Excerpt from nomination)