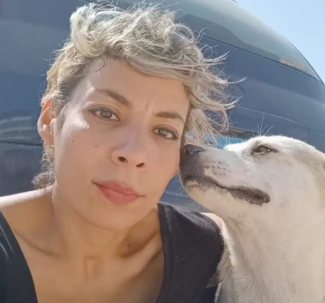 Description of my work
Nada Hafez is a certified rabies educator, community coordinator for rabies, & animal handling and vaccination through the GARC Education platform courses. I have dedicated more than 17 years to street animal rescue, feeding campaigns, vaccination, and awareness sessions throughout Giza Governorate in Egypt. Handling rabies control in cooperation with GOVS and Giza Vet Authority to eliminate people's official complaints from street dogs and cats and prevent poisoning campaigns. Created awareness posters to help people be aware of how to deal with street dogs safely and to educate people on dogs' attitude and behavior. Joined the department of veterinary awareness to participate in raising awareness officially to people in streets. Conducted regular awareness sessions for the pubic.
My story is of passion and responsibility. I decided to act positively in my country and help people to reach out to a better society.
Impact in numbers
People Educated: 3000+ and continued on daily basis
Dogs Vaccinated: 451 (mass vaccination campaigns)
Dogs Sterilized: 114
Impact (description)
I have reduced the bite incidence in the areas where I work because of vaccination or education.
I have seen better community relationships between dogs and people. I have also received more support from local authorities or civil society because of the positive impacts of my work.
Share a personal experience
My Grandma is my main influencer. I believe in animals right to live peacefully and safely amongst people in the society. I am working to prove that awareness is the key. I love it when I look into the eyes of a street dog after getting the vaccine and staying safe. I appreciate what I do and sure it is of a great value. I want to be memorized with my nonprofit activities in helping people and street animals. I learnt how to vaccinate animals to save the vet's fees and buy vaccines instead to get the maximum number of vaccinated dogs as possible. I spend my time teaching and convincing people in streets to withdraw their complaints and keep street animals safe. I love my volunteering work and will do it as long as I am alive.
Partners
Community Coordinators (my

colleagues)

Giza Veterinary Authority

GOVS

Animals Lovers/ Guardians/

Volunteers

Animal Welfare Shelters
*All information supplied by nominee*