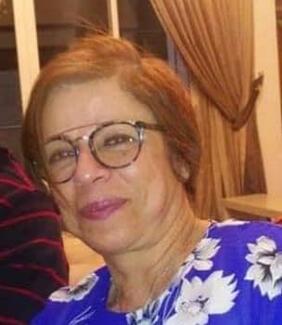 *Scroll down for the original French submission/ Défilez vers le bas pour la soumission originale en français*
Description of your work
Working with her husband, Dr. Ben Chehida Nourredine, on the implementation and generalization of the TNVR method in Tunisia. Creators of the first sterilization/vaccination centre in 2017 in Tunis, as well as the Ariana Centre in 2019. Initiated the opening of the following centres: La Goulette, Soliman, La Marsa. Meeting with the authorities to argue and convince them of the benefits of TNVR: Sousse, Ezzahra, La Manouba and Sfax (Centres about to open). Meeting with the municipalities of Mourouj, Radès, Bizerte and Kalaat Andalous, who were in favour of adopting this technique (TNVR).
Impact in numbers
Tunis: 534 dogs sterilised and vaccinated (534 males and 291 females) the first centre in Tunisia, opened in May 2017.
Ariana: 620 dogs sterilised and vaccinated. There has been a decrease in the number of pregnant females (257 males and 363 females, of which 58 are pregnant, carrying a total of 382 foetuses). The centre opened in October 2019.
La Marsa: 100 dogs sterilised and vaccinated (opening in February 2022)
La Goulette: figures not communicated (opening November 2020)
Soliman: Figures not communicated (opening January 2021) Training of municipal staff in capture techniques and rabies risks.
Impact (description)
In 2022, there was only one case of animal rabies this year in Greater Tunis. However, the Covid crisis has slowed down the dynamics that have led to a rebound in births and citizens do not always understand the benefits of this method. It was noted that there is still real communication work to be done on this subject.
My personal experience with rabies
Rabies is a health issue facing veterinarians and health professionals. Professor Ben Chehida and his wife, Dr Soumaya Chouk, have made it their priority. In the Maghreb countries, dogs are not accepted in most homes. Tunisians face packs of dogs near their homes and the fear of bites and rabies makes the animal demonized. These two veterinarians are working to have the TNVR method accepted because they are convinced that it is the only technique that will be able to put an end to this endemic disease in Tunisia and slow down the births. However, the number of street dogs has increased dramatically. Their goal is to convince the Tunisian government to implement this programme throughout the country.
Partners
1.         The mayors of the municipalities are the only interlocutors because they alone have the power to make decisions for each of their municipalities.
 *All information supplied by nominee. Content edited for language and formatting only*
Description de votre travail
Travail avec son époux , le docteur Ben Chehida Nourredine, à l'implantation et à la généralisation de la méthode TNVR , sur le territoire tunisien. Créateurs du premier centre de stérilisations/vaccinations, en 2017, à Tunis, ainsi que celui du Centre de l'Ariana en 2019. A l'initiative de l'ouverture des Centres : La Goulette, Soliman, La Marsa. Rencontre avec les autorités pour argumenter et convaincre : Sousse, Ezzahra, La Manouba et Sfax ( Centres sur le point d'ouvrir) . Rencontre avec les municipalités de Mourouj, Radès, Bizerte et Kalaat Andalous qui se sont montrées favorables à adopter cette technique.
L'impact en chiffres
Tunis : 534 chiens stérilisés et vaccinés ( 534 mâles et 291 femelles ) le premier centre de Tunisie , ouvert en mai 2017.
Ariana : 620 chiens stérilisés et vaccinés. On constate une baisse des femelles gestantes ( 257 mâles et 363 femelles dont 58 gestantes, portant au total 382 foetus ) Ouverture en octobre 2019
La Marsa : 100 chiens stérilisés et vaccinés ( ouverture en février 2022)
La Goulette : chiffres non communiqués ( ouverture Novembre 2020)
Soliman : Chiffres non communiqués ( ouverture janvier 2021) Formation des personnels des municipalités aux techniques de captures et aux risque de la rage.
Impact (description)
En 2022, un seul cas de rage animale cette année sur le Grand Tunis. Cependant, la crise Covid a ralenti la dynamique qui a entrainé un rebond des naissances et les citoyens ne comprennent pas toujours les bienfaits de causes à effets de cette méthode . ils font face à des rassemblements de chiens qui les terrifient et ne savent pas adopter la bonne attitude. Il est noté qu'il y a encore un réel travail de communication à faire à ce sujet.
Mon expérience personnelle de la rage
La Rage est une problématique de santé à laquelle sont confrontés les vétérinaires et les professionnels de santé. Le Professeur Ben Chehida et son épouse, le Docteur Soumaya Chouk, en ont fait leur cheval de bataille. Dans les pays du Maghreb, les chiens ne sont pas acceptés dans la plupart des foyers. Les tunisiens font face à des meutes de chiens près de leurs habitations et la peur des morsure et de la rage fait que l'animal est diabolisé. Ces deux vétérinaires oeuvrent pour faire accepter la méthode TNVR car ils sont convaincus que c'est la seule technique qui pourra venir à bout de cette maladie endémique en Tunisie et freiner les naissances. Mais, le nombre des chiens de rues a très fortement augmenté . Leur but est de convaincre le Gouvernement tunisien de pratiquer ce programme sur tout le territoire.
Partenaires
Les maires des municipalités sont les seuls interlocuteurs car eux seuls sont décisionnaires pour chacune de leur commune.
*Toutes les informations sont fournies par le candidat. Contenu modifié uniquement pour des raisons de langue et de formatage*