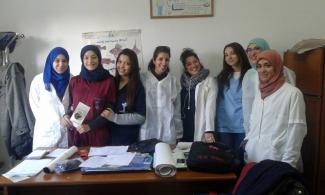 Tunisia Against Rabies is group of volunteer students and interns in veterinary medicine who have mobilized since 2014 in the fight against rabies, focusing on awareness, vaccination and outbreak responses. 
They have run awareness and vaccination programmes on World Rabies Day since 2014, and participated in outbreak response activities, mass vaccination and awareness campaigns, and stray dog sterilisation at other times of the year. 
Their awareness activities include TV and radio programmes, contests and presentations, and they have reached thousands in the community with messages of rabies prevention. 
(Modified excerpt from nomination)