Maximising the reach of the REC through veterinary schools
In the Philippines, the GARC online education tools are being integrated into some veterinary college curricula. Here we share two stories about how the skills of students are being boosted so that they can participate more confidently in rabies education and vaccination in their communities.
Dr. Maria Catalina De Luna tells us how she has been using the Rabies Educator Certificate (REC) course at the College of Veterinary Medicine at the University of the Philippines Los Baños, Laguna:
"I started this year requiring my veterinary students to take the Rabies Education Certificate course as part of the National Service Training Program-Civic Welfare Training Service (NSTP-CWTS). NSTP is a requirement for all colleges in the country and is mandated by law. Using the REC course enables them to build their knowledge and skills in how to communicate that knowledge before they do extension work in the community.  Students who passed the REC course this year are already using this knowledge in their community education projects."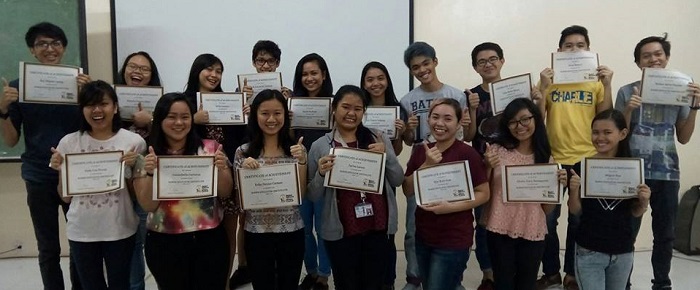 Dr. Alvin Alvarez, Dean for the College of Vet Medicine at the Cavite State University, Philippines describes his experience.
"Following a 'Better Lives for Dogs' conference at Paranaque in the Philippines, I heard about GARC's online education courses and had an idea. What if the students at our veterinary college in Cavite State University, The Philippines were required to take GARC's REC courses as part of their studies?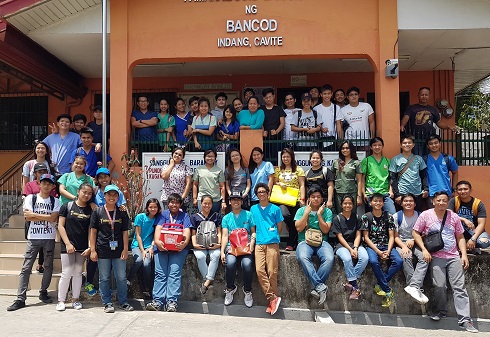 By the first semester of this academic school year,  75 first-year students enrolled in the college's animal welfare course (VMED 90) were required to take both GARC's Animal Handling and Vaccination and Rabies Educator Certificate courses. In the feedback that I received, most of the students admitted that they were skeptical at first about whether the course would be useful and practical for them. However, they were very pleased after finishing the courses, since most of them had already participated in some vaccination drives, as part of their student organization activities. They shared that the courses helped boost their confidence, especially when dealing with pet owners during vaccination activities.
Since our veterinary school has committed its support to the local government for their rabies eradication campaign, we are planning to make the GARC certificate courses a requirement for all incoming first year students from now on. The college is also planning to coordinate with the four existing student organizations, to convince them to require all their members to take the courses. We believe that this will help to boost the student's skills and benefit both the collaboration with the LGUs as well as with our own vaccination campaigns. A local rabies eradication campaign is now being proposed as a separate extension program of the veterinary college.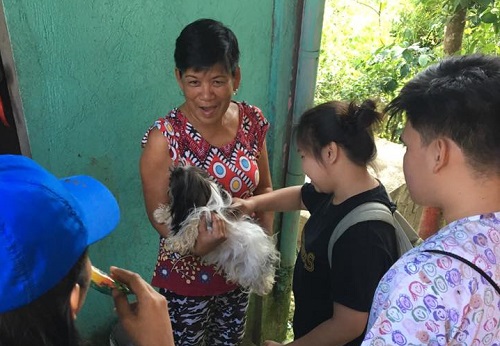 The pictures show students at work during the most recent house-to-house vaccination drive at one of the barangays near to the University. I observed that the students were very confident, especially in handling dogs and cats, as well as with talking with the pet owners."