Over 37 000 dogs vaccinated in Malawi's Northern region!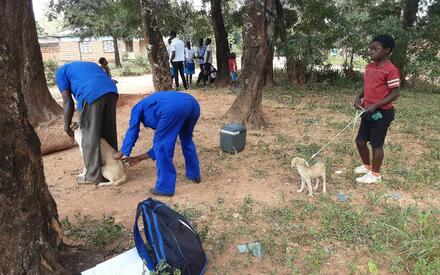 Vaccination, sustainability, and collaboration. These are some of the most critical aspects needed to achieve rabies elimination. Dog vaccination is the most effective (and cheapest) way to eliminate rabies, while sustainability means that rabies elimination programs can continue beyond external support and ensure that we achieve the final goal of dog rabies elimination globally. Finally, because rabies control and elimination is a complex task that requires different types of actors - such as pet owners, community leaders and experts - and organizations to work together, collaboration is key to achieving a world free from rabies.
It is these three aspects that form the core of a strong collaborative effort between VSF Netherlands (VSF NL), Centre for Community Empowerment Initiatives (CCEI), the Malawi government and GARC, with support from the Edgard Cooper Foundation, to eliminate rabies in the Northern Region of Malawi.
In just 3 months, this fantastic team has vaccinated over 14 500 animals. Importantly for sustainability and capacity building, the vaccinators are all government animal health professionals. This means that the campaign not only ensures that dogs are vaccinated against rabies (a significant effort already), but that the government can take ownership of the work and ensure that the work can continue in the future.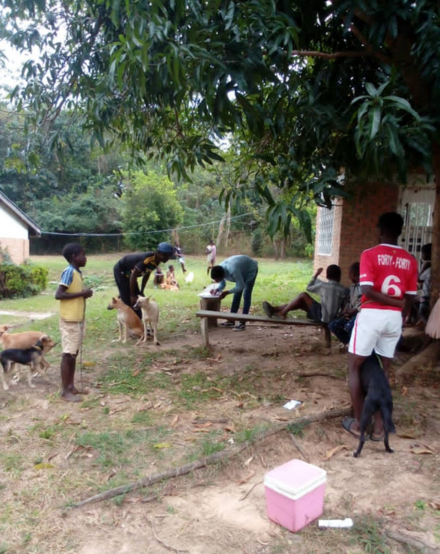 With the huge interest and support for the work, other partners became involved and joined the collaboration to vaccinate even more animals. These other partners had vaccine that was about to expire, and rather than leaving it to waste, the coalition ensured that more dogs were protected from the deadly disease. After all the partners had gotten involved and delivered the vaccinations, we determined that over 22 800 animals had been vaccinated! Critically, this program focused its efforts on remote, underserved communities that vaccinators were able to reach for the first time in many years. This brings the total number of animals vaccinated through this collaboration to 37 000 in 2022 alone.
To put this into context, this covers more than a third of the total population of the Northern Region – and we are just getting started! We plan to expand this work to achieve that all important 70% vaccination coverage in key areas throughout the Northern Region, whilst including more education and awareness work.     
We plan to continue to implement mass vaccination campaigns in 2023 and beyond, while improving other capacity and core areas such as education, sensitization, and surveillance, so that we can together make the Northern region of Malawi dog rabies free.
You can support our efforts by donating to save lives and help us achieve a society free from rabies. 
Article contributed by: Gilbert Banda (CCEI), Sarah Farrand (VSF NL) and Terence Scott (GARC)