Rabies under surveillance in Algeria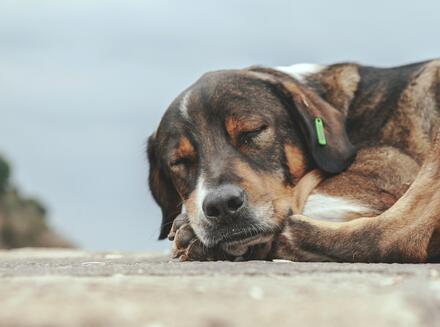 Sincere thanks to Haifa Rezagui for this article submitted and for the ongoing work against rabies in Algeria:
The Algerian Rabies Organization (AOAR; ex B.C.H. E) aims to fight rabies in a humane way and to protect stray dogs. We have been applying the TNVR strategy since 2013 and we have had a lot of experience in TNVR. We have learned from our experiences so that we can convince citizens and authorities that killing dogs does not lead to anything, as the state has been applying it for decades. When we discovered GARC thanks to the Algerian Pasteur institute in 2019, it was a source of inspiration - we use their resources for awareness raising, especially the Want a Friend, Be a Friend booklet. We participate in webinars, and in February 2022, GARC offered us the Vaccination and Sterilization tracking application. We use it until now, Dr Terence assists us each time, and when there are updates or if we want to add sections according to our needs it is without constraint. The application is easy to use whether it is on pc or mobile, and without any condition from GARC. Since 2022 we have been able to record more than 400 dogs and some cats that have been vaccinated and sterilized.
I would like to thank the donors of GARC, because thanks to them we can work in a professional way, and we can have data that is sometimes lost remain safe and available to us, and with your generosity all countries, especially those in the third world, can avoid the death of so many children and so many dogs unnecessarily from rabies and create a better world.
If you wish to find out more about the Surveillance Tools offered by GARC, please visit our surveillance tools page.
*Photo by Anna Kapustina