You have helped us protect that special bond!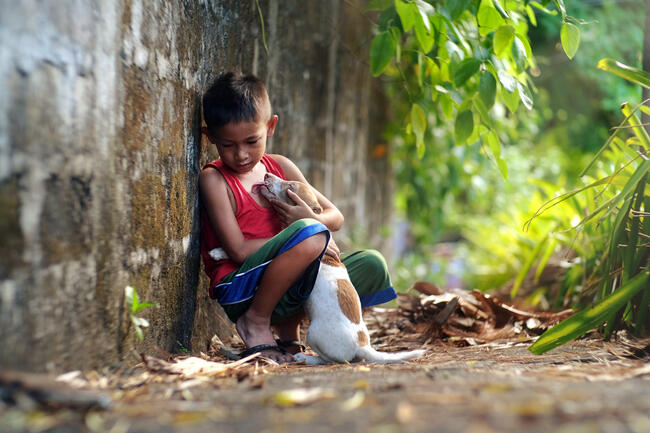 For many of us, fighting rabies on a daily basis becomes more and more about the details involved in it: vaccinations, surveillance, collaboration with local authorities, educating children and so on and it is easy to lose sight of a very important aspect of it: protecting that special bond between humans and animals; people and dogs.
Any of us would agree that if dogs could be a threat to our life, then we would find it very hard to care about them or even be near them without feeling defensive. Fear of rabies often results in dogs being culled inhumanely and through vaccination, we can ensure that both human and animal lives are saved, and people and dogs can live together harmoniously, without fear.
Dogs can live without fear of rabies or of being persecuted because of it, and people can live alongside their beloved companions without fear for their lives.
This is what we chose to focus on during Valentine's Day 2022: that special bond between ourselves and dogs, a bond that goes back thousands of years. During the run up to Valentine's Day, you have generously donated to support our work and help to protect that special bond. We would like to say a huge 'thank you' to all of you who helped us protect that special bond and #EndRabiesNow!
The funds raised will help us continue our activities around the world, touching lives in the Philippines with our education work, Zanzibar through our vaccination work, South Africa, Nepal and Colombia with our surveillance tools, in the USA through our public awareness-raising and in so many more places around the world… In short, they will help to save lives and ensure that loving dogs remains global. Thank you all wholeheartedly!