Rabies Elimination Progress
Latest SARE score:
2.5 (2018)
In-country SARE assessment done:
No
The Stepwise Approach towards Rabies Elimination (SARE) is a practical planning, monitoring and evaluation tool to guide, develop and refine rabies control programmes. It provides measurable steps, designed as a logical flow of activities, to progress from Stage 0 to Stage 5, in efforts towards freedom from dog-transmitted rabies.
A SARE score of 2.5 out of 5 signifies a country where a national rabies control programme being implemented nationwide, with clear inter-sectoral collaboration.
View past SARE assessments
Epidemiological Data
This country is not currently using the Rabies Epidemiological Bulletin.
In-country Capacity Building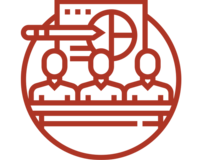 Network / Workshop participation:
Attended the inaugural Asian Rabies Control Network (ARACON) meeting (more information)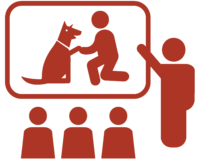 Deans and students from the Animal Science and Veterinary Medicine faculty of the Royal University of Agriculture were trained as certified rabies educators by means of the GARC Education Platform.