Namibia drives rabies elimination through data-driven decisions.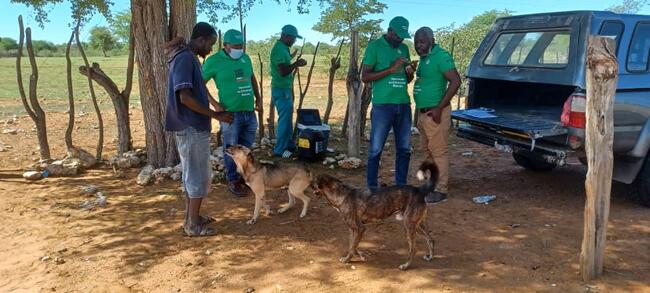 With the Namibian government stepping up its rabies control efforts across the Northern Communal Areas (NCA), the need for more detailed and further improved surveillance data has increased as the government is looking to deliver the mass vaccination programs effectively and efficiently. While the RVT tool has already been implemented in Namibia – ensuring that every dose of vaccine is accounted for – there remained a need for additional information to get a holistic overview of the progress towards rabies control and elimination in the NCA of Namibia. For example, having data on the estimated number of dogs is critical, as you need to understand what the scope of the problem is and how many dogs need to be vaccinated to reach that all important 70% vaccination coverage of the at-risk population.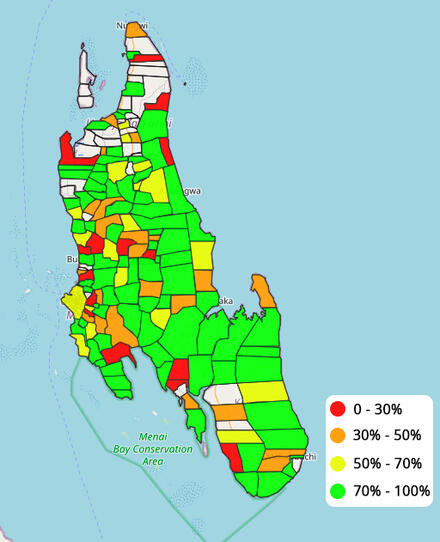 With this in mind, the World Organisation for Animal Health (OIE) – in collaboration with the Directorate of Veterinary Services of Namibia – determined the estimated dog population across the NCA. This was the next logical step as it estimated dog population figures and enabled the GARC tools to automatically calculate the estimated vaccination coverage as the vaccination data came in. With this data now available, the Namibian vaccination teams and program managers can immediately see which constituencies have reached sufficient coverage to break the transmission and stop rabies, and which ones need to be targeted further.
While the collection of the rabies vaccination data has been an integral part to Namibia's rabies vaccination campaign since 2016, the government highlighted the need for more, and more detailed data so that data-driven decisions can be made. Because of this, the envisaged "next steps" would be to support the Namibian Directorate of Veterinary Services and Ministry of Health and Social Services with the Rabies Case Surveillance (RCS) tool to track rabies cases in the communities. By bringing all this critical data together on a single system, the Namibian stakeholders will be able to identify rabies hotspots and target efforts to those areas most in need. In so doing, the Namibian program would epitomize GARC's "Building block" approach towards comprehensive, yet easy and sustainable rabies surveillance and data-driven decision-making. With the new additions to the rabies vaccination program to come, we are excited to see what the outcomes will be after another year of successful vaccination!
If you are interested in our rabies surveillance tools and free mobile phone app, get in touch! No matter the scale of your program or the resources you have at hand, we have a tool for you!
Article contributed by: Drs Andre Coetzer (GARC), Nehemia Hedimbi (DVS, Namibia), and Tenzin Tenzin (OIE)