Namibia prepares for IBCM (Integrated Bite Case Management)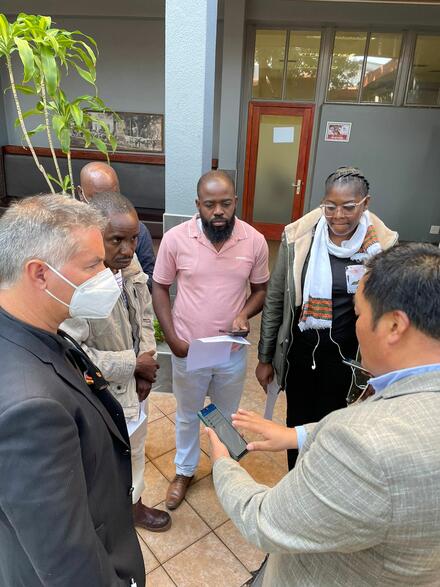 The Namibian government previously highlighted the need for more, and better quality, data for rabies so that data-driven decisions can be made. To achieve this, the Namibian government decided to implement an Integrated Bite Case Management (IBCM) program – a One Health rabies response described by the World Health Organization (WHO) as "investigations of suspected rabid animals and sharing information with both animal and human health investigators for appropriate risk assessments".
As a first step towards implementing an IBCM program, a planning meeting was conducted from 4 - 6 July 2022 in Windhoek, Namibia. The meeting was attended by 26 officials from the Ministry of Agriculture, Water and Land Reform – Directorate of Veterinary Services and the Ministry of Health and Social Services of Namibia, and was supported and facilitated by the World Organisation for Animal Health (WOAH, formerly known as the OIE), the WHO, the Friedrich-Loeffler-Institut (FLI) and GARC.  
Instead of having a meeting filled with an endless series of presentations and lectures, the event was planned as a workshop that introduced participants to the concept of IBCM, demonstrated the benefit of the GARC surveillance tools, and planned how multi-sectoral outbreak responses should ideally take place.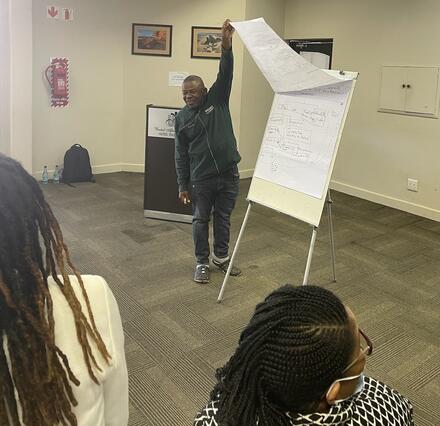 Participants worked through a hands-on simulation exercise of the GARC surveillance tools during which they had the opportunity to use the bite case tracker, rabies case surveillance, and rabies vaccination tracker tools in a simulated real-world scenario. This enabled the participants to understand the value of the data collected as part of an IBCM program in an engaging and interactive way.
The participants also spent time planning how the ideal One Health outbreak response (incorporating the GARC surveillance tools) could be implemented in Namibia. The existing outbreak response procedures were critically reviewed and discussed – enabling participants to identify existing shortcomings and discuss ways in which they could be overcome and improved upon in the future.
At the conclusion of the workshop, all the participants understood the importance of both rabies surveillance and the critical need to share rabies-related surveillance data between the animal and human health sectors.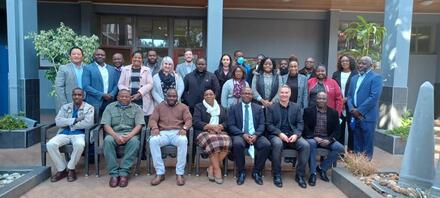 In addition, the workshop participants indicated that the implementation of the GARC surveillance tools would be the ideal mechanism to enhance rabies surveillance and improve real-time information sharing between the two sectors in the scope of an IBCM program in Namibia. Since the conclusion of the workshop, GARC has been working closely with the two Namibian Ministries to facilitate the uptake and implementation of the GARC Surveillance tools.  
If you are interested in GARC's rabies surveillance tools and free mobile phone app, get in touch! No matter the scale of your program or the resources you have at hand, we have a tool for you!
Article contributed by: Drs Andre Coetzer (GARC), Nehemia Hedimbi (DVS, Namibia), and Tenzin Tenzin (WOAH)