Zanzibar takes rabies surveillance to the community.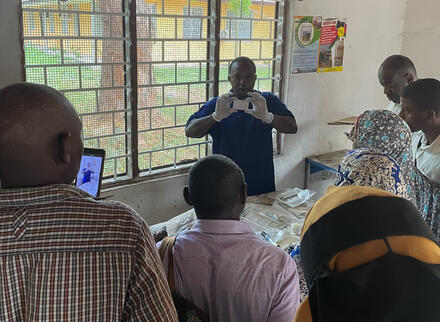 While every dog vaccination campaign aims to reach the recommended vaccination coverage of 70%, it is easy to forget that there is a more important metric to measure – the decline in rabies cases! If enough dogs are vaccinated, rabies cases will start to decline and more people and animals will be protected from the disease. When there are only a few remaining rabies cases, it makes it manageable to implement comprehensive, targeted outbreak responses so that we can achieve rabies elimination.
With the government of Zanzibar near to achieving rabies elimination on the island through dog vaccination, the decision was made to actively look for those few remaining cases directly in the communities. This was done by training all the governmental animal professionals responsible for controlling rabies in their districts on the Rapid In-field Diagnosis and Epidemiology of Rabies (RAIDER) toolkit.
Safety first: Preparation and training
Before commencing with any training or programmatic implementation, the all-important "booster vaccine" was provided to all the animal health professionals and laboratory staff working in the rabies control program to ensure that everyone was adequately protected against rabies.
With the animal health professionals adequately protected, they were then trained on the RAIDER toolkit, which allowed them to quickly and safely take a sample, screen it for rabies using rapid kits (or lateral flow devices) and then safely package and ship it for confirmation at the laboratory.  
RAIDER implementation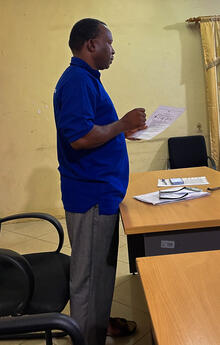 With the training completed, the animal health professionals were empowered to detect the presence of rabies directly within the villages that they serve using the rapid test kits – with all the samples going to the laboratory for diagnostic confirmation afterwards. You might be asking yourself whether it is not duplicating efforts by testing samples in the field and in the laboratory. While the diagnostic screening in the field does add an extra step, the benefits of being able to immediately confirm a rabies case in the community outweighs the little bit of extra effort required to do it. For example, the ability to confirm a rabies case only a few hours after an animal has succumbed to rabies means that the strategic dog vaccinations are implemented much quicker, while more people exposed to the animal seek medical help with urgency because they know there is a greater risk.  
Fortunately, very few rabies cases have been detected in Zanzibar using the RAIDER toolkit. In fact, most of the samples tested to-date have been negative for rabies. These results are certainly something to celebrate because it indicates that rabies is no longer present in those communities!
With the integration of the RAIDER toolkit into Zanzibar's rabies control program, animal health professionals are now able to serve their communities with a greater skillset and improved response time, which will in-turn, ensure that timely, targeted dog vaccination events can be implemented more effectively and freedom from dog rabies can become a reality. 
With your support, Zanzibar has already achieved zero dog-mediated human rabies deaths in over 3 years. Please consider supporting our efforts to make Zanzibar the first area in Africa free from dog rabies by donating here. 
Article contributed by: Ali Zahran (CVO, Zanzibar), Ramadhan Juma Ramadhan (Rabies campaign coordinator, Zanzibar) and Andre Coetzer (GARC)